VEM (Varig Engineering and Maintenance) is VARIG's group aircraft maintenance company. VEM is among the top ten aircraft centers for maintenance in the world, besides being the largest in Latin America.

VEM was established on October 22, 2001, but its legacy came since 1927 with VARIG's creation. VARIG's first mechanical class was formed by Germans. Only after World War II, the first Brazilian mechanics began to appear.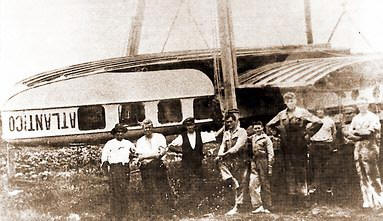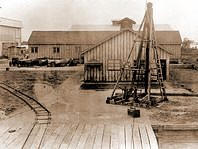 At the last years of the Twenties, the era of the flying boats was ending, the company brought Junkers airplanes – a totally new technology for the team of five mechanics to absorb and put into practice. At the following decade, the fleet increased with a Messerschmitt M20B and a three-engine Junkers. Avionics appeared at that time, with the radio becoming essential for aircraft navigation. Several radio stations were created along company's routes to guide its pilots, and its technicians had to learn how to repair the equipment.

Until then, the German technology had predominated, but with the Second World War, it became difficult to import parts from Germany. Mechanics had to create ways of extending the useful life of each component, even manufacturing the material that was needed. The difficulties led to the development of specialized shops – engines, radio, structures – and an increase in the knowledge of aeronautical technology.

In the 40s VARIG renewed its fleet with new De Havilland, Lockheed Electra, Douglas DC-3 and Curtiss C-46 aircraft. The Lockheed Electra brought new technological evolution: constant pitch propellers, retractable landing gear, latest generation radio equipment, equipment for flying by instruments and a complex electrical system.
With the Curtiss C46 the engineering and maintenance team had to create a solution to satisfy the Civil Aviation regulations of Argentine Government, which determined that only four-engine aircraft could cross its territory. The solution was to adapt auxiliary propulsion jets on the Curtiss Commander wings, used only in landings and takeoffs when there was a chance to abort.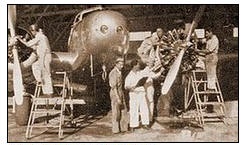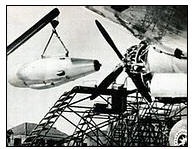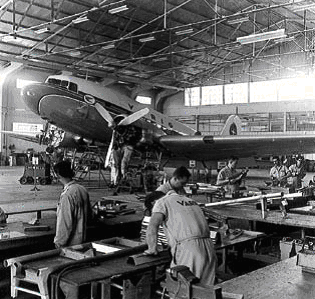 With the introduction of increasingly complex aircraft such as the Super Constellation, VARIG need to invest more in maintenance. With the introduction of the jets aircraft Boeing 707 and Caravelle 1, VARIG's workshops, in Porto Alegre, were already the most complete and prepared in South America. Constellation's engines were frequently in trouble, so the mechanics gave it the nickname of the "biggest three-engine aircraft in the world".
The arrival of Caravelle established Rio de Janeiro as VARIG's hub for main flights. VARIG's mechanics and engineers went to the United States and France to be trained even before the aircraft had arrived. During the Seventies, the company made a large investment in the Rio de Janeiro's Maintenance Center, building several shops and the largest hangar in Latin America, inaugurated in 1980, with space for four widebody, simultaneously. The Sao Paulo's Maintenance Center concentrated the services on regional and some years later in corporate aviation.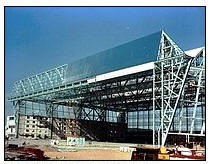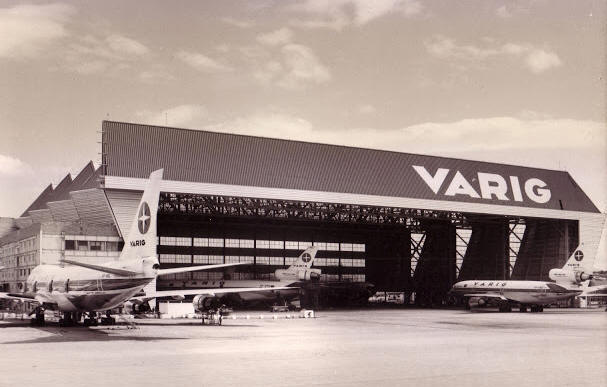 In 2001, what was a the company business unit was transformed into a new company – VEM Maintenance & Engineering – with the mission to provide efficient solutions in engineering and aeronautical maintenance according to the air transport authorities requirements, with a high level of quality and punctuality, within competitive schedules and prices, seeking to exceed the expectations of customers and shareholders. This philosophy in operations and business conducting led to winning important customers – such as Thai Airways, which brought aircraft from the other side of the world to do a D Check at Rio de Janeiro, carried out in record time: 26 and 28 days respective aircraft. VEM also serves military aviation, whose customers are the Brazilian, Argentina, Uruguay and Peruvian Air Force, besides business aviation.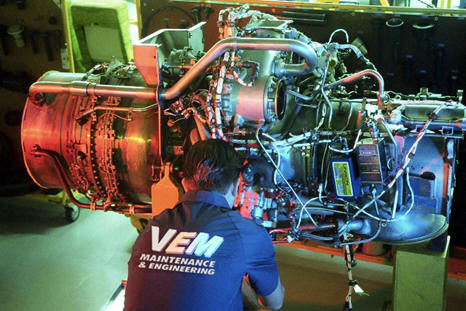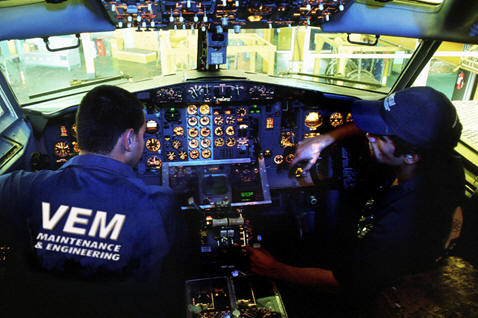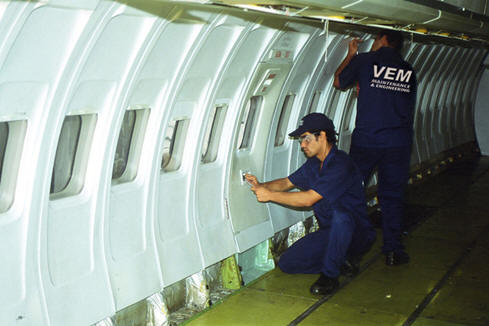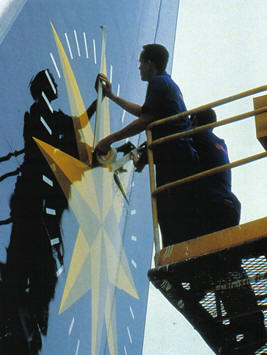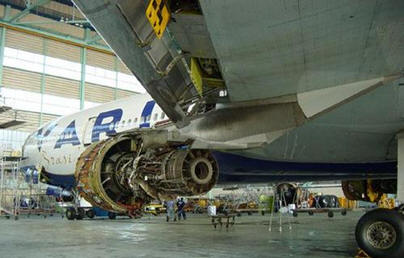 CEMAN Porto Alegre
Nº hangar: 5
Wide-body aircraft: 1
Narrow-body aircraft: 5
Area: 78 mil m²
VARIG's first maintenance center, specialized in medium and small aircraft.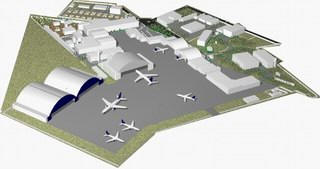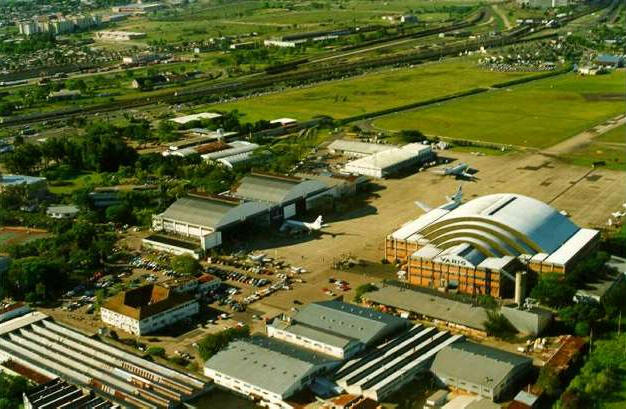 CEMAN Rio de Janeiro
CEMAN Rio de Janeiro
Localização: Aeroporto Internacional do Galeão

Nº hangar: 1
Hangar area: 11 mil m²
Wide-body aircraft: 4
Area: 200 mil m²
It was built in 70s and its specializes in large jets maintenance.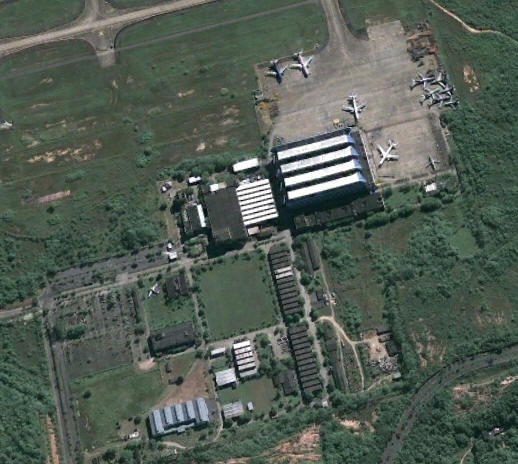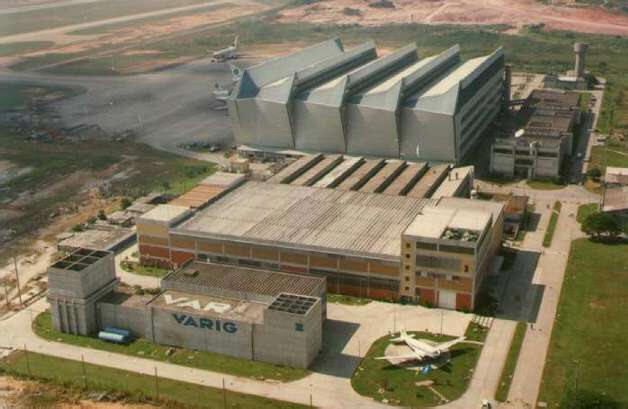 VEM
Employees:

3900

Maintenance Centers:

• Rio de Janeiro (Aeroporto Internacional Tom Jobim)
• Porto Alegre (Aeroporto Internacional Salgado Filho)

Hangar:

6

Company Activities:

heavy maintenance
Components Overhaul
Engines and APUs
Landing gear
avionics
Line Maintenance, Daily Checks and Service Bulletins
Reconfiguration / interior design / Design and Structural Repairs
Support Engineering and Projects
Hydraulic Components, Oil & Petrol, Tyres and Mechanical
Mechanical Accessories
Technical Training
Wheels and Brakes
Passenger to Freighter Conversion - B767

Checks:

A, B, C, D

Aircrafts:

Airbus A300
Airbus A310
Airbus A330
Airbus A340
ATR-42/72
Boeing 727
Boeing 737
Boeing 747
Boeing 757
Boeing 767
Boeing 777
Boeing BBJ
Boeing DC-10
Boeing MD-11
Embraer EMB-120
Embraer ERJ-135/145
Embraer E-170/175/190/195
Embraer Legacy
Fokker F-50

Customers:

Aerolineas Argentinas, Aerolineas Sudamericanas, Air Atlanta Icelandic, Air Comet, Air Europa, Air Minas, Air Transat, Alitalia, Avianca, Arrow Cargo, Aviation Capital Group, Avitas, AWAS, Bavaria, Boeing, Centurion Air Cargo, Cielos Airlines, Copa Airlines, Embraer, Euro Atlantic, Express.Net, Fuerza Aerea de Chile, Fuerza Aerea Uruguaya, GECAS, Gemini Air Cargo, Gol, IAI-Israel Aircraft Industries, ILFC- International Lease Finance Corporation, KD Avia, LAB- Lloyd Aereo Boliviano, Lan Chile, Macquarie, Pegasus Air Express, Pluna, Oceanair, Pantanal, Passaredo, Puma Air, Rico, Republica del Peru Fuerza Aerea, Santa Barbara Airlines, Sojitz, Southern Winds, TAAG, Taf, Tam, TAP Portugal, Total, Trip, Thai, Ukraine International Airlines, Webjet, White.
Certifications:
FAA – USA
EASA – Europe
ANAC – Brazil
INAVIC – Angola
DNA – Argentina
BNA – Bermudas
DGAC – Bolívia
TCCA – Canada
DGAC – Chile
IACC – Cuba
DGAC – Peru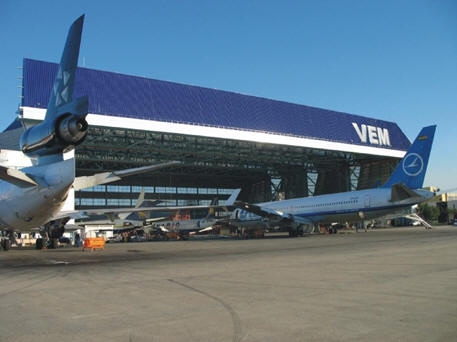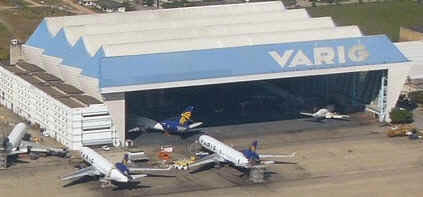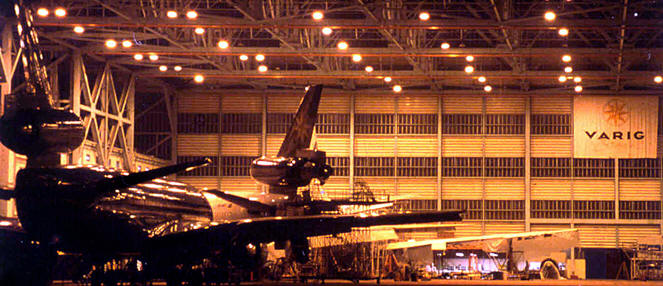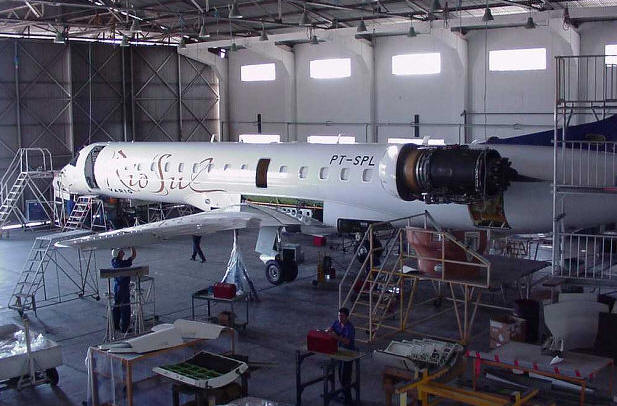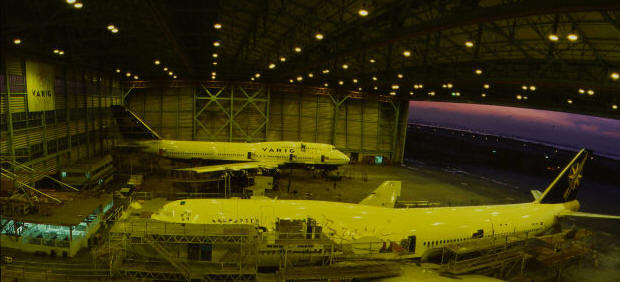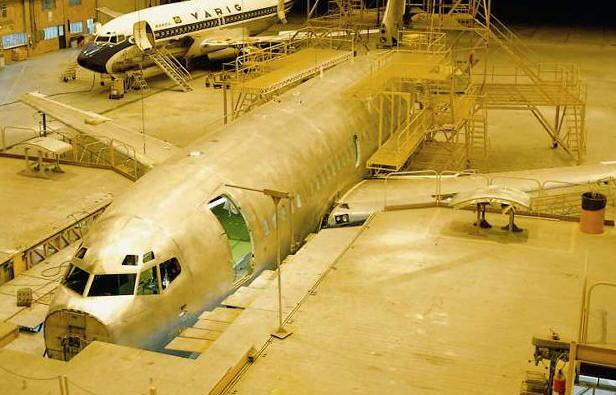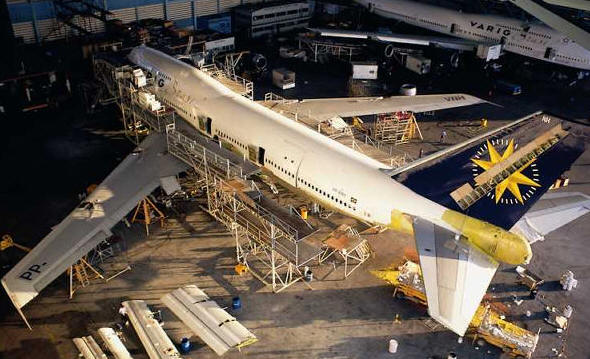 VARIG Flight Traning Center
The history of VARIG Flight Training Center began in Porto Alegre in 1945. In late 60s the structure was moved to Rio de Janeiro, creating the Training Center Flight Operation. The center has 30 classrooms, seven flight simulators, 57 computers for training, 5 FTD and 4 pilot cabins. Besides training pilots, VARIG Flight Training Center also conducts training for crew, survival in jungle and sea, firefighting on board.