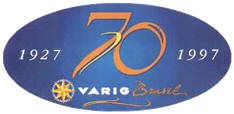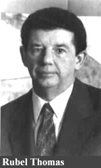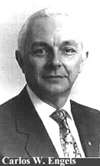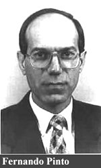 In April 1990, Rubel Thomas was elected VARIG's president and need to face a difficult period that affected the entire industry. Nevertheless new international and domestic routes were created. In April 1995, Carlos W. Engels was elected as the new president. Another election brought select Fernando Abs Cruz da Souza Pinto as VARIG's new president. He was the son of a former VARIG's pilot and was Rio Sul's president. Fernando Pinto assumed the presidency in January 1996.
VARIG entered in the 90s with the two biggest and most modern jets, MD -11 and Boeing 747-400, both arrived in 1991. VARIG was one of the firsts airlines in the world to operate the MD-11, which became the main aircraft for international flights. VARIG also expanded its international network after launch São Paulo - Johannesburg - Bangkok - Hong Kong route, in 1993. Besides that, VARIG also increased its presence in the USA with new flights to Orlando, Washington, Atlanta and Chicago.
In 1994 VARIG launched its loyalty program, Smiles, which soon became the largest in Latin America. The following year, VARIG acquire 49% of the Uruguayan airline Pluna and Rio Sul purchase Nordeste regional airlines.
In 1996 VARIG launched a new branding, after more than forty years without any changes. The compass rose now are yellow and gold, and next to VARIG's logo a stylized "Brasil" word.
When celebrated its 70th anniversary, VARIG take another important step in its history when join Star Alliance, in November 1997, becoming part of a global network with high quality airlines, offering more than 10,000 daily flights to 124 countries. In 1998 VARIG was the first airline in Latin America to operate Boeing 737 Next Generation (B737-700).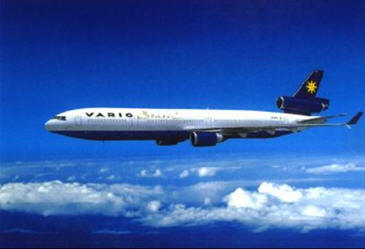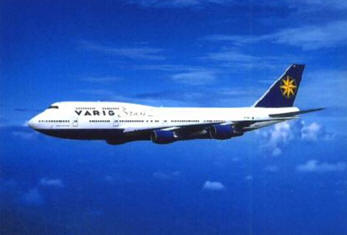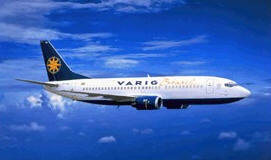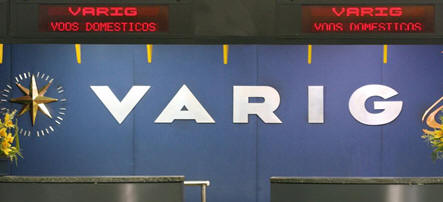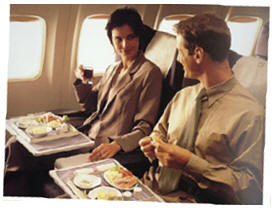 How was fly in the 90s:
Which was already happening in the USA and Europe, began to appear more strongly in Brazil. After the opening of Brazilian market, the Brazilians airlines saw competition increases, prices fall and the load factor decline.

To survive in this new reality, airlines reduced costs and this means less luxury for passengers. It was in the 90s that economy class truly could be called "economy": smaller seats, the lesser distance between the rows, fewer meals and no alcoholic drinks on domestic flights. On the other hand, passengers were benefited by the technology that allowed the use of multiple monitors in aircraft and Duty Free sales on board.
Another thing that changed in the 90s was the end of smoking on board.


VARIG's Economy Class: VARIG offers more legroom, because its aircraft have fewer seats to give more comfort to passenger. Hot meals on domestic flights, accompanied by salad, bread, butter, fruit, dessert, gourmet chocolate and beverages such as water, juices, soft drinks, coconut water, mate, tea and coffee. On international flights there are two or three options of hot meal. On transoceanic flights there's a Snak Bar and self-service anytime during the flight. VARIG also offer to its passengers in any class, specials meals, special entertainment for children and babies kit.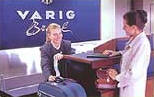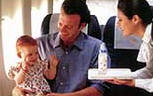 VARIG's Business Class: With more space, business class seats recline up to 135 degrees. The on-board service includes two entry options, four options of hot meal and dessert, fruits and cheeses. Drinks include Wines of the World program. Passengers also have individual video devices with 12 program options in seven languages. VARIG also have its own VIP rooms for first or business class or Smiles diamond or gold card passengers. There passengers have access to computers, internet, telephone, fax and photocopy.


VARIG's First Class: Personalized service remains the hallmark of VARIG's first class. The service on board follows "Restaurant Style" philosophy and where the passenger chooses his favorite meal and when it should be served. The rare and unique Iranian Caviar still part of VARIG's First Class service. VARIG also have the wine-expert Danio Braga personally selecting the wines. The entertainment are individual video devices, with twelve program options with six films in seven different languages. VARIG First also offer the "Comfort Station" with useful items which complement the products available in "nécessaire" and toilets.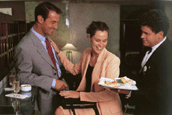 90s

Fleet:
5xBoeing 727-100F
13xBoeing 737-200
25xBoeing 737-300
5xBoeing 747-300
6xBoeing 767-200ER
6xBoeing 767-300ER
7xDouglas DC-10-30
2xDouglas DC-10-30F
7xMcDonnell Douglas MD-11
TOTAL: 76

Passengers: 244 million (average 24,41 million per year)

.................................................

Domestic destinations:
46 cities

International destinations:
Montevideo, Buenos Aires, Santiago, Asuncion, Santa Cruz de La Sierra, La Paz, Lima, Bogota, Caracas, Quito, Guayaquil, Cayenne, Paramaribo, Panama, San Jose, Mexico City, Cancun, Miami, Orlando, Chicago, Atlanta, Washington, Los Angeles, New York, Toronto, Lisbon, Oporto, Madrid, Barcelona, Paris, Roma, Milan, Zurich, Frankfurt, London, Copenhagen, Amsterdam, Johannesburg, Luanda, Lagos, Tokyo, Nagoya, Bangkok, Hong Kong