With Electra I, PP-VAP, VARIG started its fleet's standardization in 1943. Those aircrafts, known as "Electrinhas" (little Electra), initially covered all routes to Rio Grande do Sul's interior and Montevideo routes. Then Santa Catarina and Paraná states.
In 1948 some Electrinhas still flew to the city of São Paulo. VARIG owned two versions of the same aircraft: 10A and 10E. The 10E version have a more powerful engine.
VARIG's onboard services started with Electra I. A box containing snacks was distributed to passengers by the co-pilot, since at that time there was no cabin crew.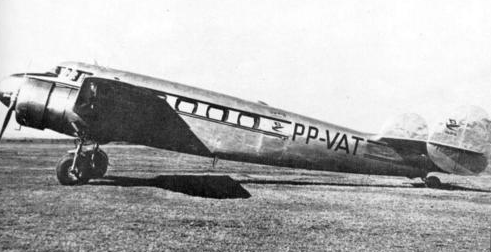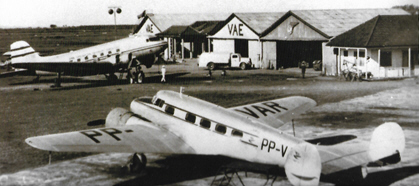 Operated units

08

Constructor

Lockheed Aircraft Corp., USA

Engine

Two engines Pratt & Whitney Wasp jr 450 HP each - 10A
Two engines Pratt & Whitney Wasp jr 550 HP each - 10E

Wingspread

55 feet

Length

38,58 feet

Height

10 feet

Cruising speed

192,63 miles/hr. - 10A
205 miles/hr. - 10E

Flight reach

638 miles

Maximum flight altitude

20,014 feet

Cruiser radius

04 hs

Empty aircraft weight

6,317 pounds - 10A
7,091 pounds - 10E

Maximum take-off weight

10,087 pounds - 10A
10,486 pounds - 10E

Technical crew

02 (1 pilot and 1 flight mechanic)

Maximum number of passengers

10