In late 60s and during the 70s, the most famous character from VARIG was the Toucan. The character was created in 1953 by Francesc Petit to a VARIG's poster. The company brought back the character for encourage domestic tourism.
Rio, Rio de Janeiro
To sing its beauty and its nature,
samba is not enough
To speak about Copacabana, Corcovado and Pão de Açúcar,
samba is not enough
To speak about Ipanema, Botafogo and Paquetá,
samba is not enough
The beauties of my Rio,
I need to see closely to be able to believe
To tell you everything that is beautiful in my Rio,
samba is not enough
Only going there,
Only going there
Know Brazil with Varig
Varig, Varig, Varig
DC-10 - 70s

In 1974 VARIG received its first Douglas DC-10-30, becoming the first Brazilian airline to operate a wide-body aircraft.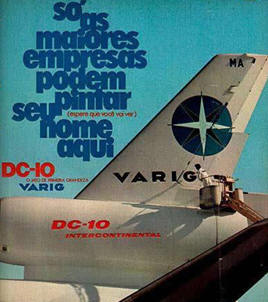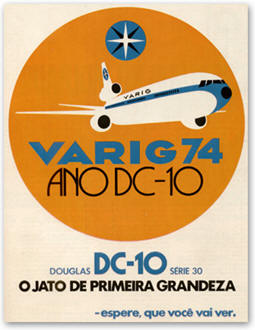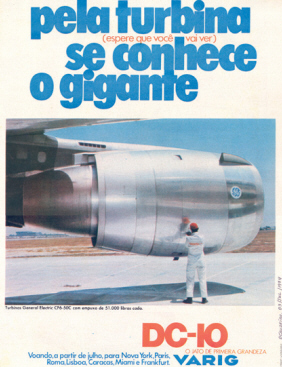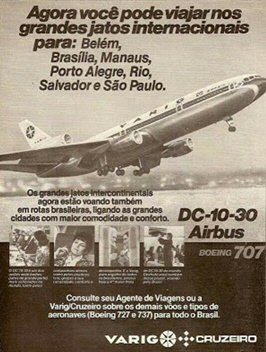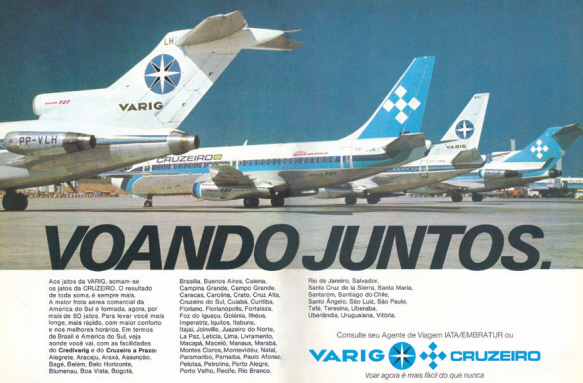 In 1975 VARIG acquired Cruzeiro, launching the slogan "VARIG and Cruzeiro flying together" / Following the fashion of the 70's, VARIG cabins presented bright colors, enhancing the orange

Varig-Cruzeiro jingle: 1975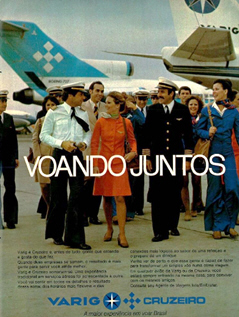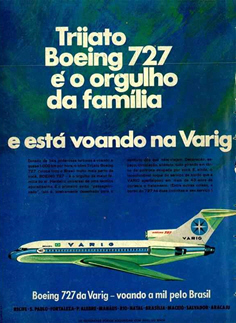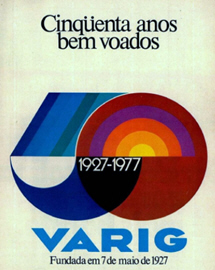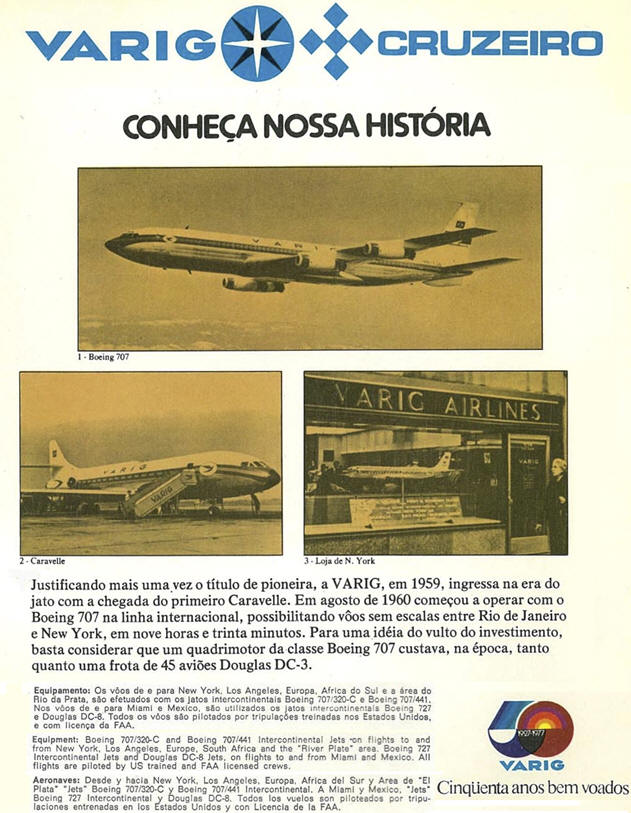 BOEING 747 JUMBO JET - 80s

In 1981 VARIG received its first Boeing 747, the largest commercial aircraft in the world up to that time, capable of carrying more than 300 passengers. With the "Jumbo", VARIG entered a select list of top airlines. At that time the world was divided between airlines that operated Jumbo and the others.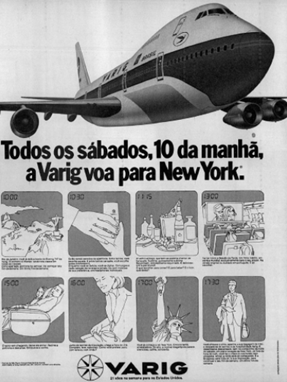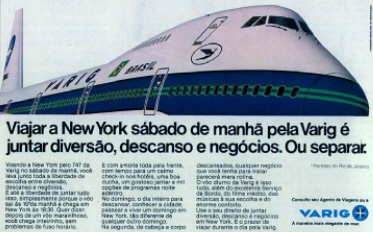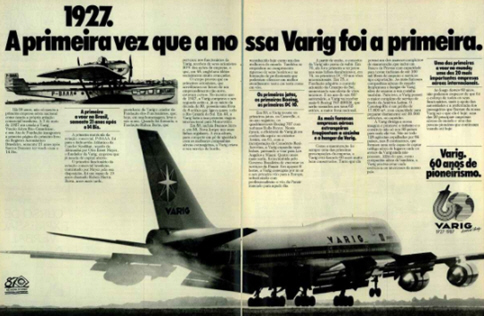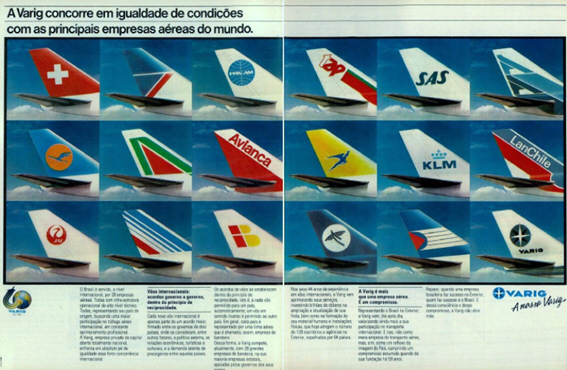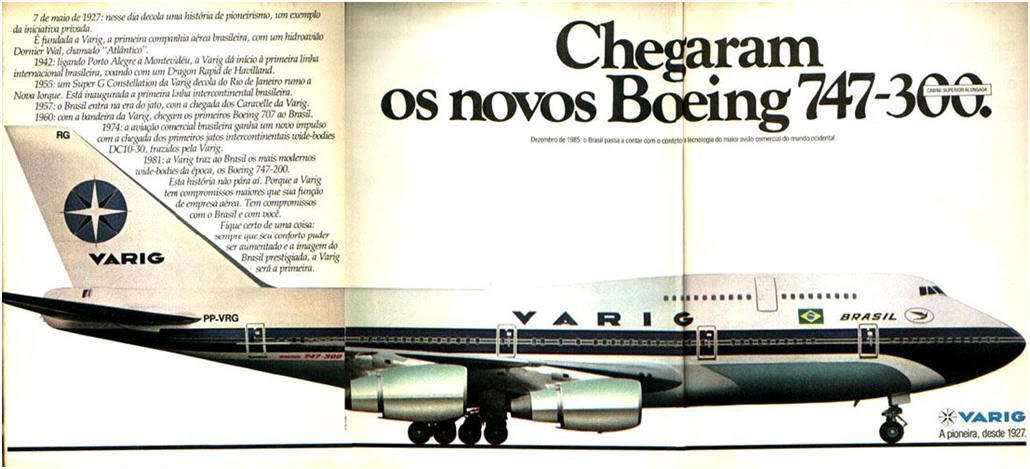 In 1981 was also marked by the arrival of the Airbus A300, which brought a new level of comfort in domestic flights.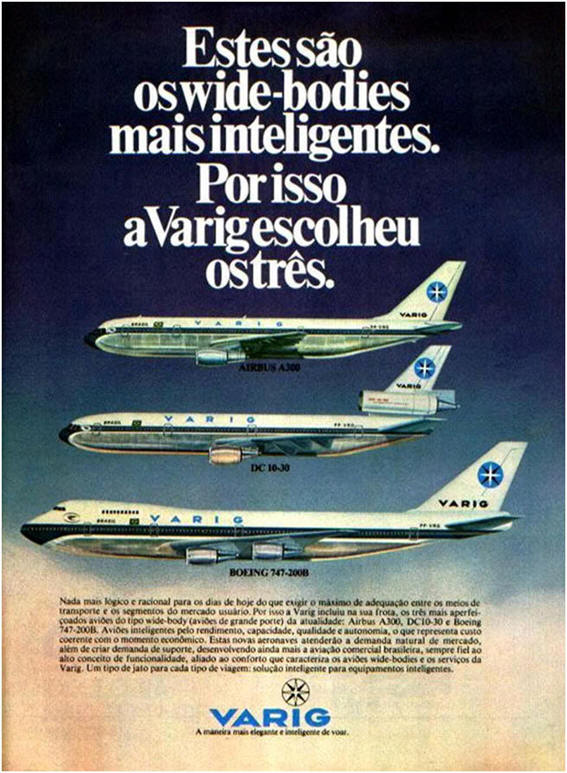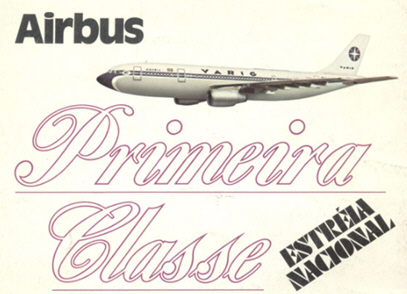 One of the most famous commercials of the 80's was the special VARIG 60 Years.
Sixty years flying,
flying nonstop,
Varig, Varig, Varig
Sixty years of victories,
victories through the air
Sixty years of dedication,
across our nation,
across the entire world
It's time to party,
pioneer,
celebrate
Sixty years of victories through the air
Varig, Varig, Varig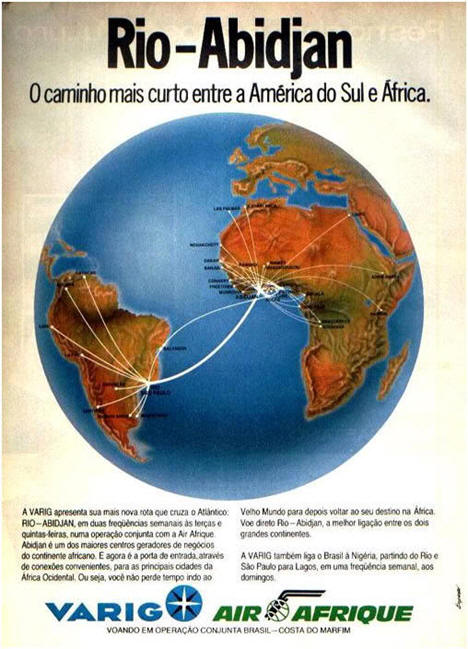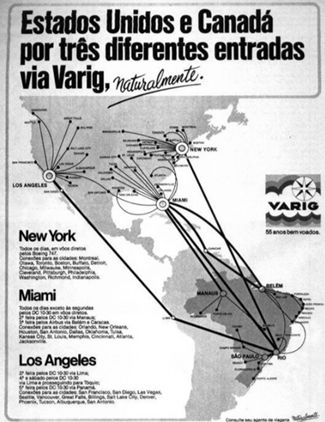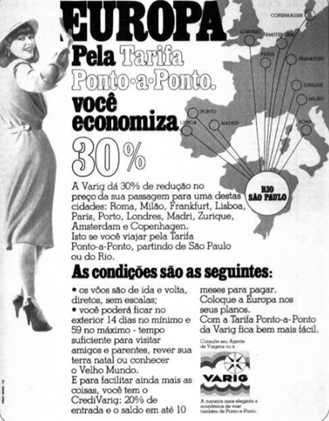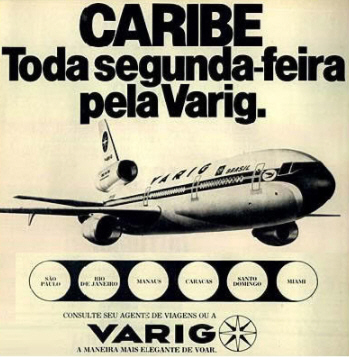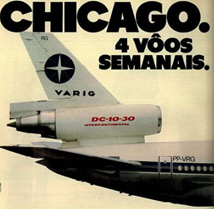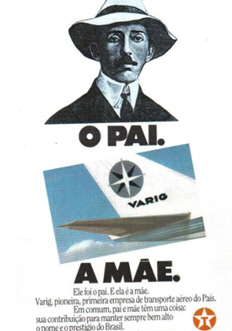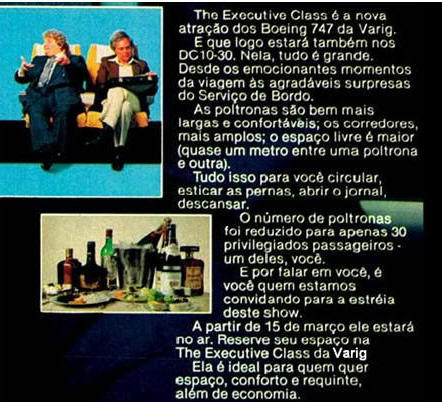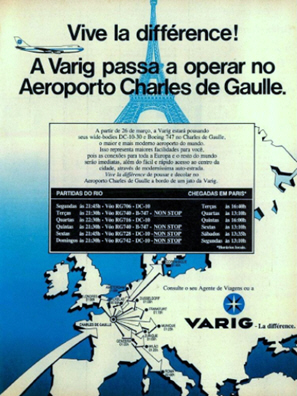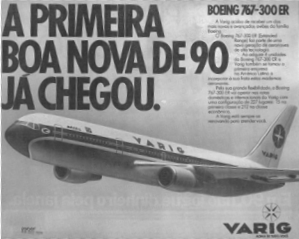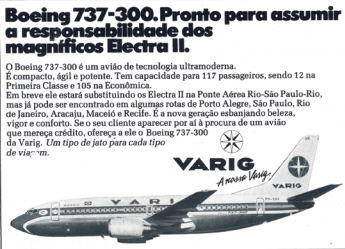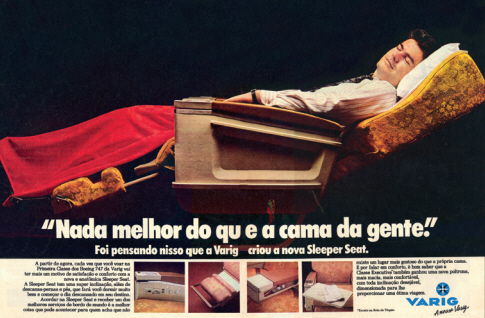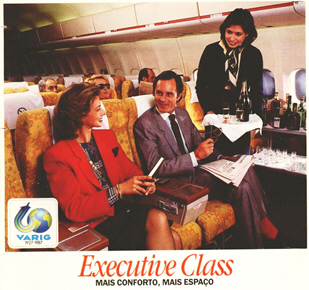 In 80's the new child character "Variguinho" presented the beauties of Brazil in TV