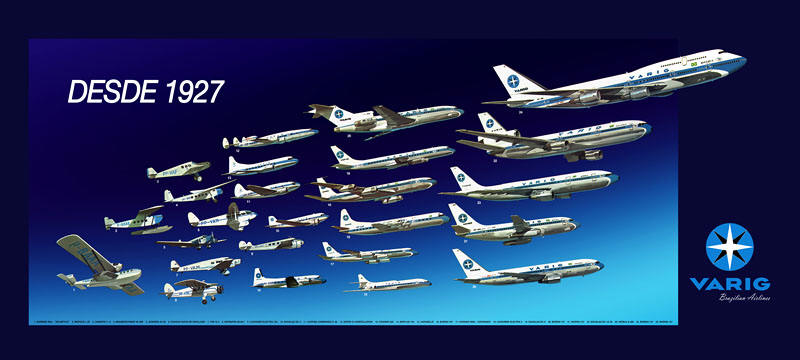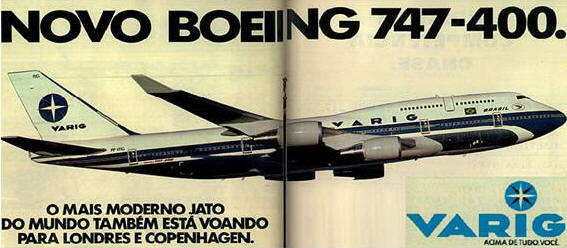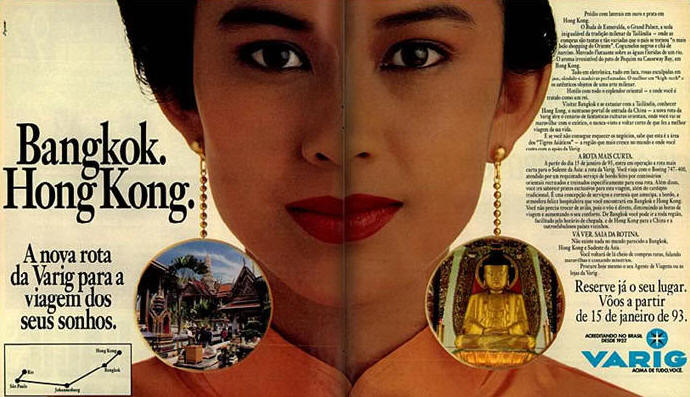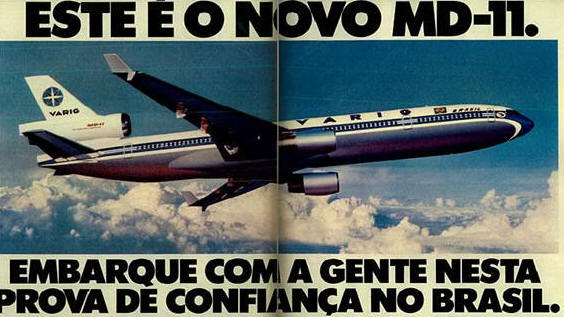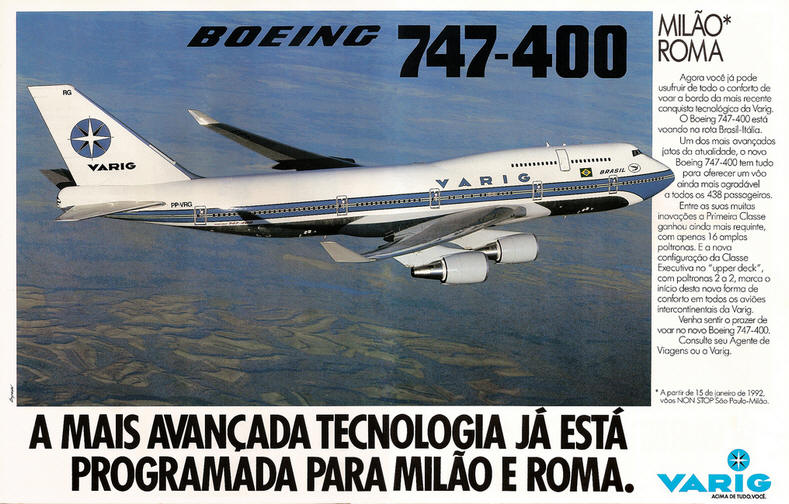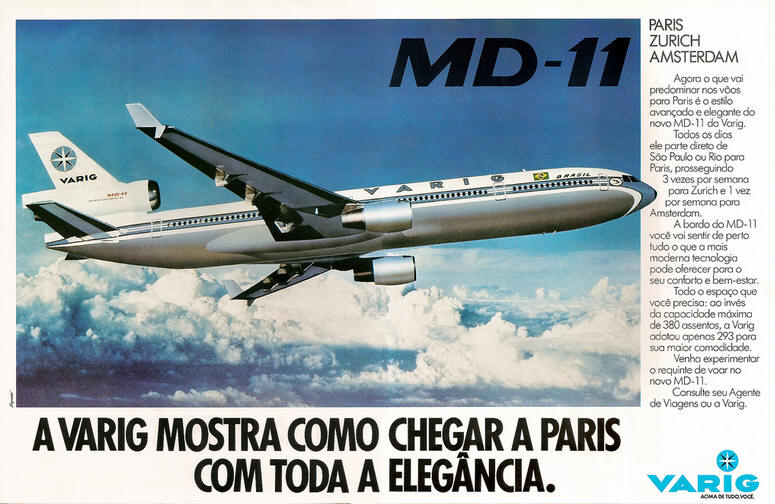 In 1997, when VARIG complete 70 years old, was presented its new visual identity, which was extended to other group companies. In that decade VARIG also incorporated new MD-11, Boeing 747-400 and Boeing 737-700 aircraft. In 2001 came Boeing 777 and Boeing 737-800.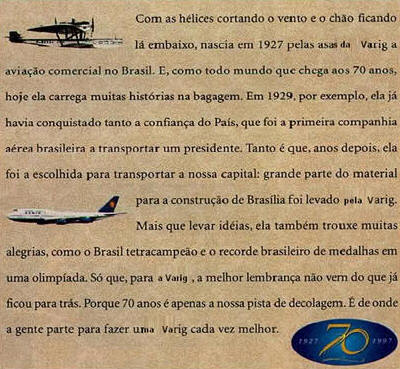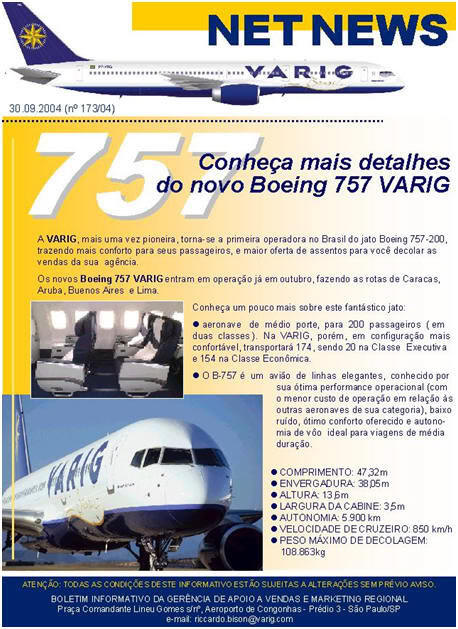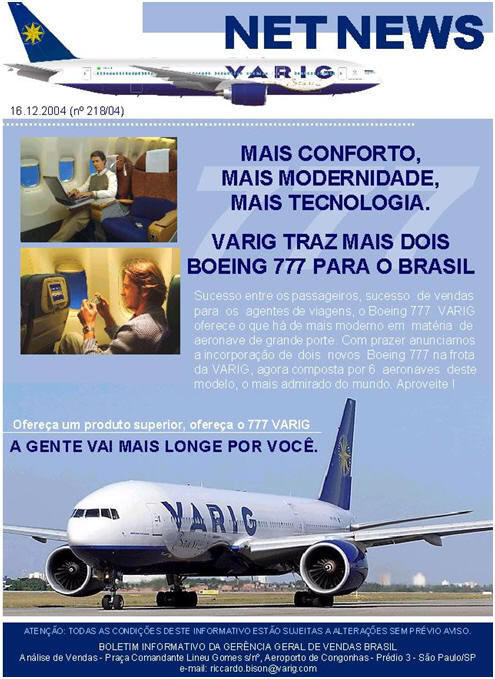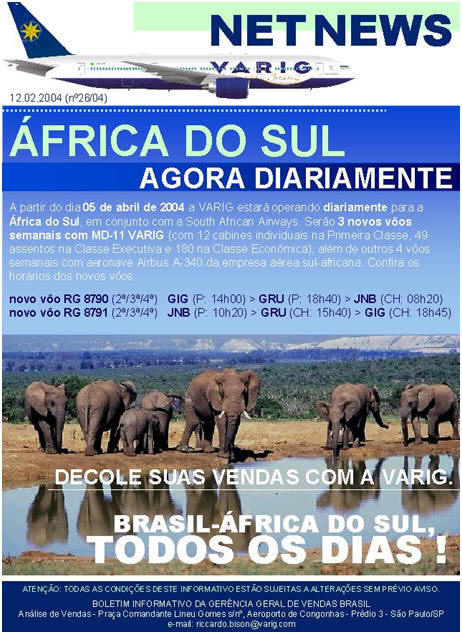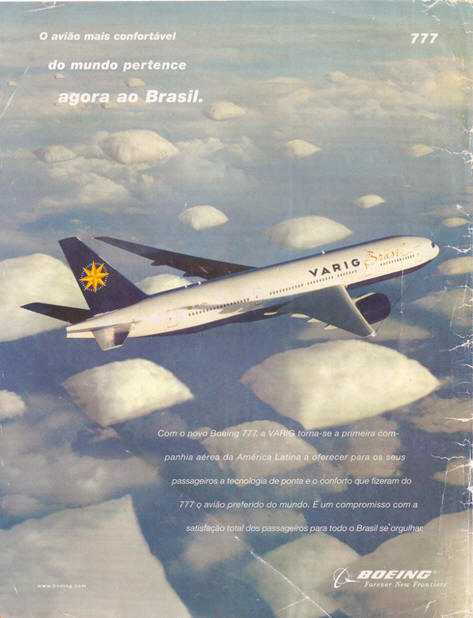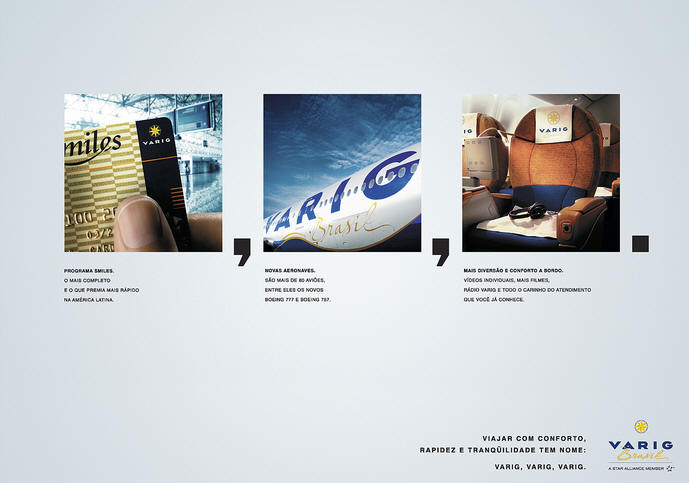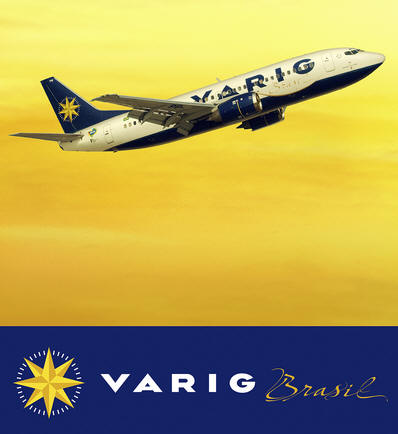 In May 2002 VARIG launched its 75th anniversary campaign that included a special livery in one Boeing 777-200 and in one Boeing 737-300. In 2005 the company launched its latest campaign: VARIG 78 year.
2005: VARIG 78 years
My life is a journey. How many things I saw...
The sky that nowadays is blue, when I met, it was black and white
The miles were so far away. Funny shrunk… What was over yonder, now is just over there
Many people traveled with me, millions of people. Joys, hopes, dreams? Billions, yes you can write
I filled lots album with nostalgia and what wasn't recorded on paper, was printed in soul
And where I went? So far that I saw the horizon incurve. And I come back, and go, and come back again
I heard thanks in many languages, some strange, and reply God knows how
But the journey is long and requires care, is not for beginners. I travel well followed, guide me radars and watchful eyes, smiles lullaby me
And how many open arms are waiting for me? Right there, behind that door. And how many will expect me? From up here I can already hear accelerated hearts
I see clouds, clouds that I hole and leave behind. In coming and going of lap tops, the speed of the rushing minutes, the upside down time zone
People say that the sky is endless? I affirm, it is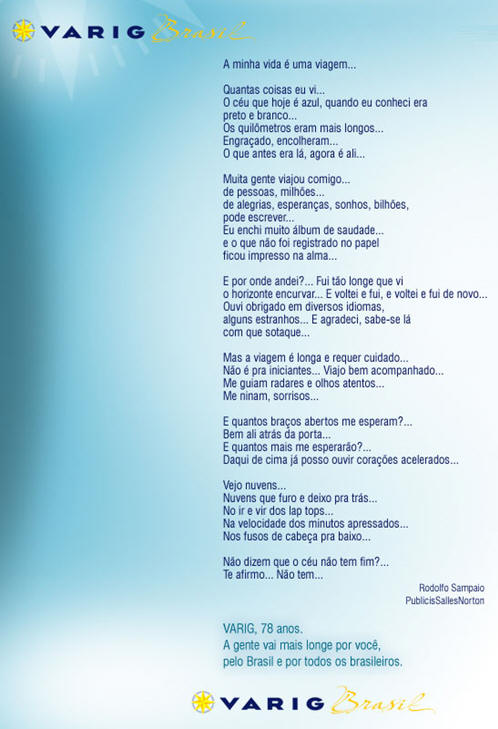 Watch now different versions of VARIG's most famous jingle, including the latest version launched in 2005 and performed by Jorge Ben Jor.